Boatswain Documentation
We are still in beta and not recommanded for your production environment.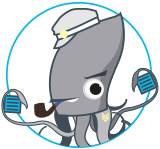 About Boatswain
Boatswain is a SAAS platform where you could VIEW your Docker application Status, ANALYSE the Logs from all the Containers and GET real time Notification on Events. The Boatswain agent could be installed and run on Docker server or as a Docker container.
If you have any questions about Boatswain, please feel free to visit our repository at gitlab and create an issue.
For more information about Boatswain, please refer to our homepage.
Supported Docker environment when running as container
Native Docker

Docker Toolbox

Docker for Mac

Docker for Windows (Not yet tested)
Limitation
The Disk Utilization graph in the Host Status page could not show the correct values.
Supported CPU architecture for running on Docker server
Supported OS
Centos 7 or above

Debian 8 or above

Fedora 25 or above

Ubuntu 14.04 or above

MacOS

Windows
Release Notes
Boatswain (Agent)
0.2.10
2018-12-14
Disable syslog #24
0.2.9
2018-06-06
Public BETA-I release
Boatswain.io (Web portal)
0.1.3
2018-09-24
Update language path prefix from jp to ja
Happy mid autumn festival
0.1.2
2018-09-17
Fix mulitple tooltips of the nvd3 graphs appear on mobile #58
Add 'Run as container' link in setup guide
0.1.1
2018-07-24
Add Chinese and Japanese translations #54
Fix the missing menu drawer button in medium and small screen devices #53
0.1.0
2018-06-06
Public BETA-I release